Why Should I Learn to Play a Brass Instrument?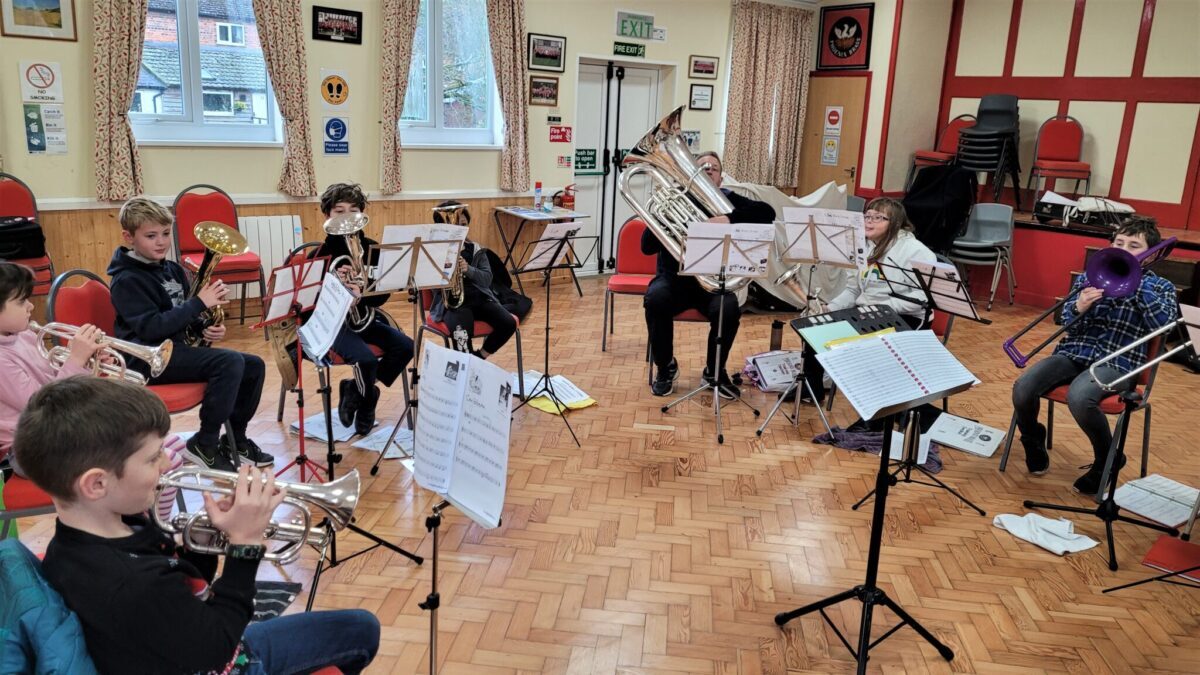 There are many benefits for taking up a musical instrument and brass is one of the best!
Enjoyment – playing music in a group is amazingly enjoyable and thoroughly rewarding.
Teamwork – by learning to play in a group you learn to work together to make music.
Concentration – playing music requires concentration, and learning to play in a group helps develop concentration.
Confidence – you cannot hide if you are a brass player or percussionist, and playing in a friendly group is a great way of making friends and building confidence.
Tradition – The British Brass Band is a tradition dating back centuries, and groups like Phoenix Brass help to continue that tradition.
Numeracy and logic – learning music is proven to assist in developing mathematical skills and logic skills.
Easy – it is surprisingly easy to make a sound from a brass instrument, and players can quickly grasp enough basic ability to play in a group.
Challenging – there is always a challenge, even for the best musicians in the world.
Our aim is to provide a friendly, fun and inclusive environment in which to enjoy playing music and in so doing lay the foundations for the next generation of brass bandsmen and women.  Several of our training band players have progressed to our own Main Band.
From its inception, Phoenix Brass has had a vested interest in musical education and this is still continuing.  We have an enthusiastic and talented Training Section leader, Marilyn Mason, who selects interesting and fun music. The Band is committed to giving players of any age or ability the chance to perform and will supply instruments, group tuition and ongoing support to anyone interested in learning.
We have trainee members of ages 7 to 60+, with members either reigniting an old hobby or learning from scratch. There is always something for everyone to get their teeth into and to suit most tastes.
The nature and purpose of a Training Section is to teach and encourage new players until they are competent and confident to join the Main Band. Membership of the Training Section therefore changes over the months and years as players progress. Many of the teachers and helpers began their love for music in the Training Section many years ago. They are musicians who are 'home grown' and have come through the ranks of the Training Section to play in the Main Band. They understand the difficulties in learning to read music and play a brass instrument. It is this understanding and empathy which enables them to draw out the love of music and the ability to read and play, from even the most nervous trainee.
Everyone is made to feel welcome, whatever their age and ability. It is always good to play to an audience and the Training Section members are encouraged to 'show off' their new skills at the two or three small concerts they give throughout the year. More experienced trainees will often join the Main Band at rehearsal too. Trainees perform their own pieces in some of the main band concerts or even hold their own independent concerts.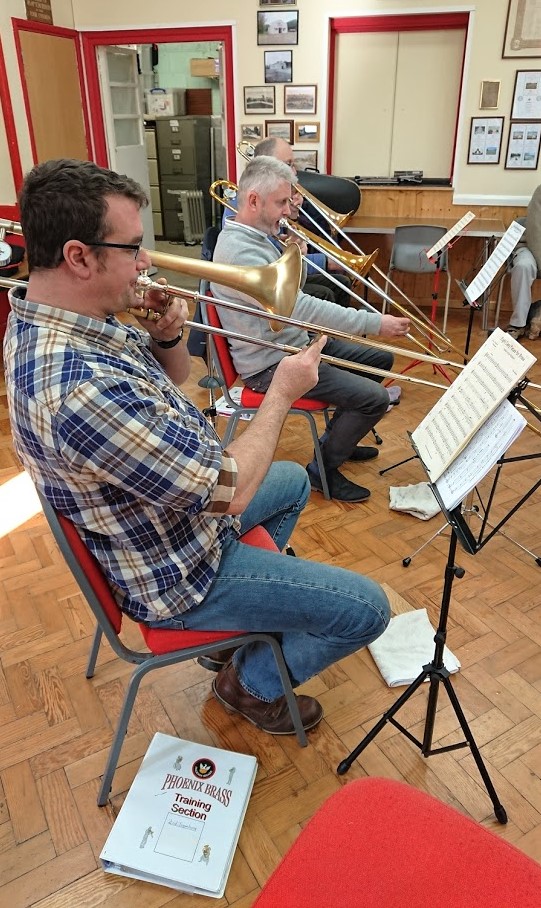 We meet each Saturday in the Froxfield War Memorial Hall to learn, meet friends and make music. The Training Section meets from 11.00am until 12 noon, with the opportunity of one to one tuition beforehand.
We are a diverse group of youngsters and adults of varying abilities. It is often said that the big ones help the little ones and the little ones keep the older members young!
We just ask for £1 for children and £2 for adults each rehearsal to help cover the cost of the band room, music etc. The sessions themselves are free of charge and instruments are provided on loan.
If you feel you would like to learn to play a brass instrument and join Phoenix Brass, or would just like to come for a visit, please do get in contact to see what instruments we have available or when might be a good time to come along. Or, alternatively, please feel free to drop in to see us on a Saturday morning. We look forward to meeting you.
Learning a musical instrument is a wonderful thing but it takes dedication and patience both on the part of the student and those around them.