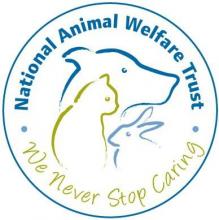 The Statement of Association of Phoenix Brass sets out the Band's objectives, namely:
Provide facilities for brass instrumentalists to promote and participate in musical activities of all types;
Provide cultural, educational, musical interest and entertainment for members of the public and encourage the appreciation of and participation in music as a whole;
Provide educational and training facilities for persons of all ages to learn to play a brass instrument as members of a group; and
Assist other organisations, charitable and community, in achieving their goals whenever possible, by making use of the Band's abilities.
Phoenix Brass Band is committed to continuing to help charities, particularly the smaller local charities, who often struggle to raise funds for their designated cause. The Band is therefore delighted to announce their "Charity of the Year" for 2020 is Trindledown Farm, the Berkshire branch of the National Animal Welfare Trust. Trindledown Farm, set in 10 acres of farmland on the edge of the beautiful Lambourn Downs, is a rescue and rehoming centre that specialises in the care of elderly animals in their twilight years. Elderly animals make great companions for people looking to rehome a pet and can often suit those with the most sedentary of lifestyles. As members of the South East Tourism Board you can be sure of a warm welcome at Trindledown Farm. There is lots to see and do and for more information about the rescue work of Trindledown Farm please visit their website: https://www.nawt.org.uk/centres/berkshire.
Phoenix Brass Band was pleased to support the Farm's Christmas Fayre in November 2019 and the players were extremely keen to continue that help. The Band will donate 10% of all their engagement fee income during 2020 to the Charity and will further support Trindledown Farm by performing at a Summer Open Day and their Christmas Fayre.
Ellie Humphreys, Centre Fundraising & Supporter Relations Officer, at Trindledown Farm stated "having the support of clubs like Phoenix Brass Band makes a huge impact on the lives of the rescue animals at Trindledown Farm. As a small local charity we are always pleased to connect with local clubs and when Phoenix Brass Band joined us at our Christmas Fayre we were overjoyed. They are an extremely talented bunch of players and really made the event special. This year will be fantastic, I can't wait to hear them play again".